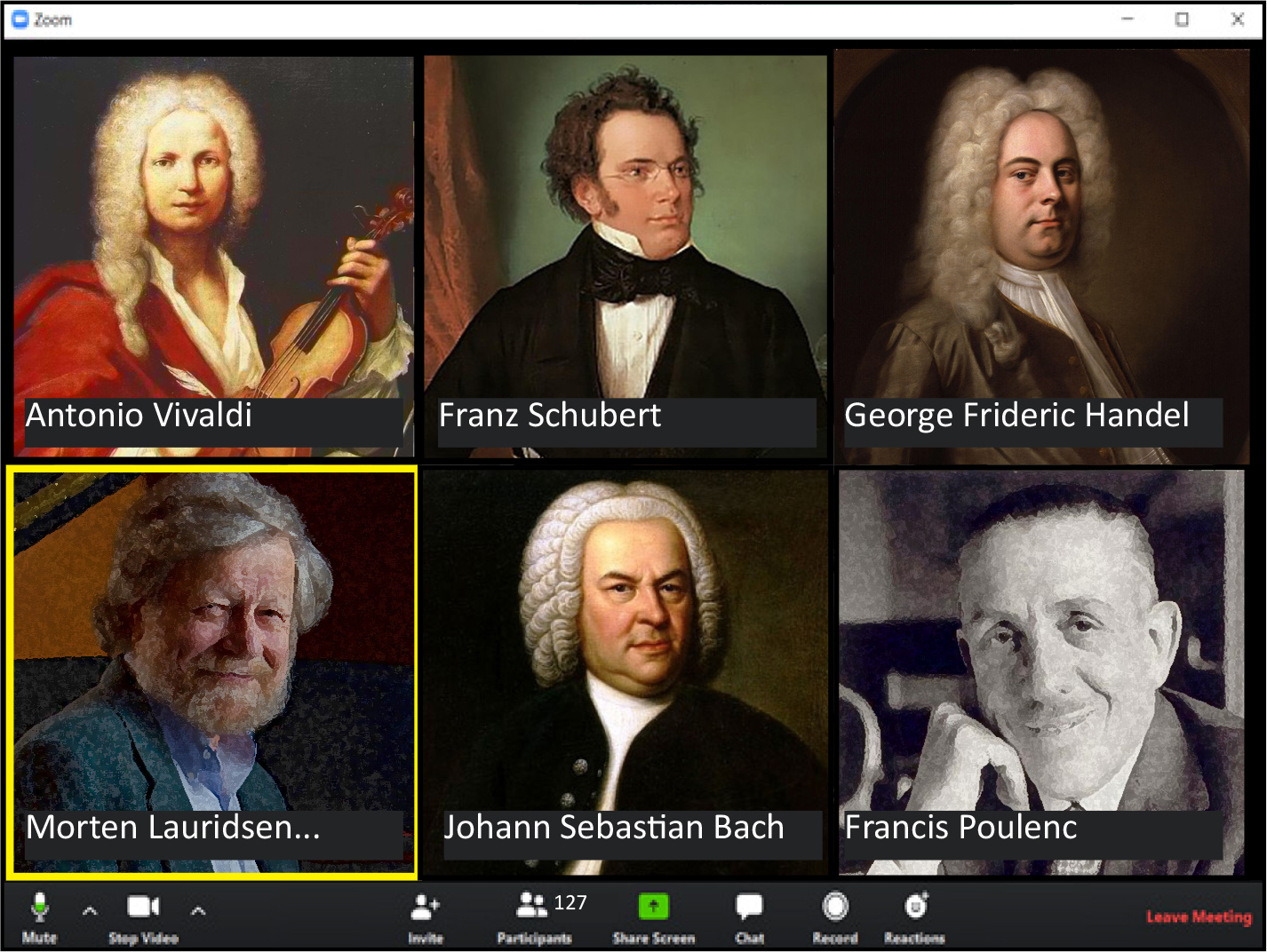 Choral Society of Durham Sing-Along Series: Lux Aeterna
Join us for our first virtual Sing-along of 2021! We've been joined by hundreds of local singers — as well as singers from across the country and across the pond — for our fall sing-alongs. We've enjoyed singing a variety of music from Vivaldi and Schubert to Handel's Messiah and seasonal carols, and have some great music lined up!
We'll start our spring sing-alongs with music of light—Lux Aeterna—a light shining eternally into our darkness. California composer Morten Lauridsen wrote this luminous music in response to the death of his mother, much as Brahms and Fauré did in composing their settings of the Requiem. Each movement of Lux Aeterna speaks of light in a distinct way, using a variety of sacred Latin texts, in a search for consolation and reassurance.
You don't need to know the music already or to be a great singer: just come for the sheer fun of singing—and for the "virtual delight" of making music with other people! Bring friends and family members, and see what it's like to sing with lots of other singers who share a passion for great choral music. Our conductor Rodney Wynkoop will lead us; online copies of the music will be provided once you have registered.