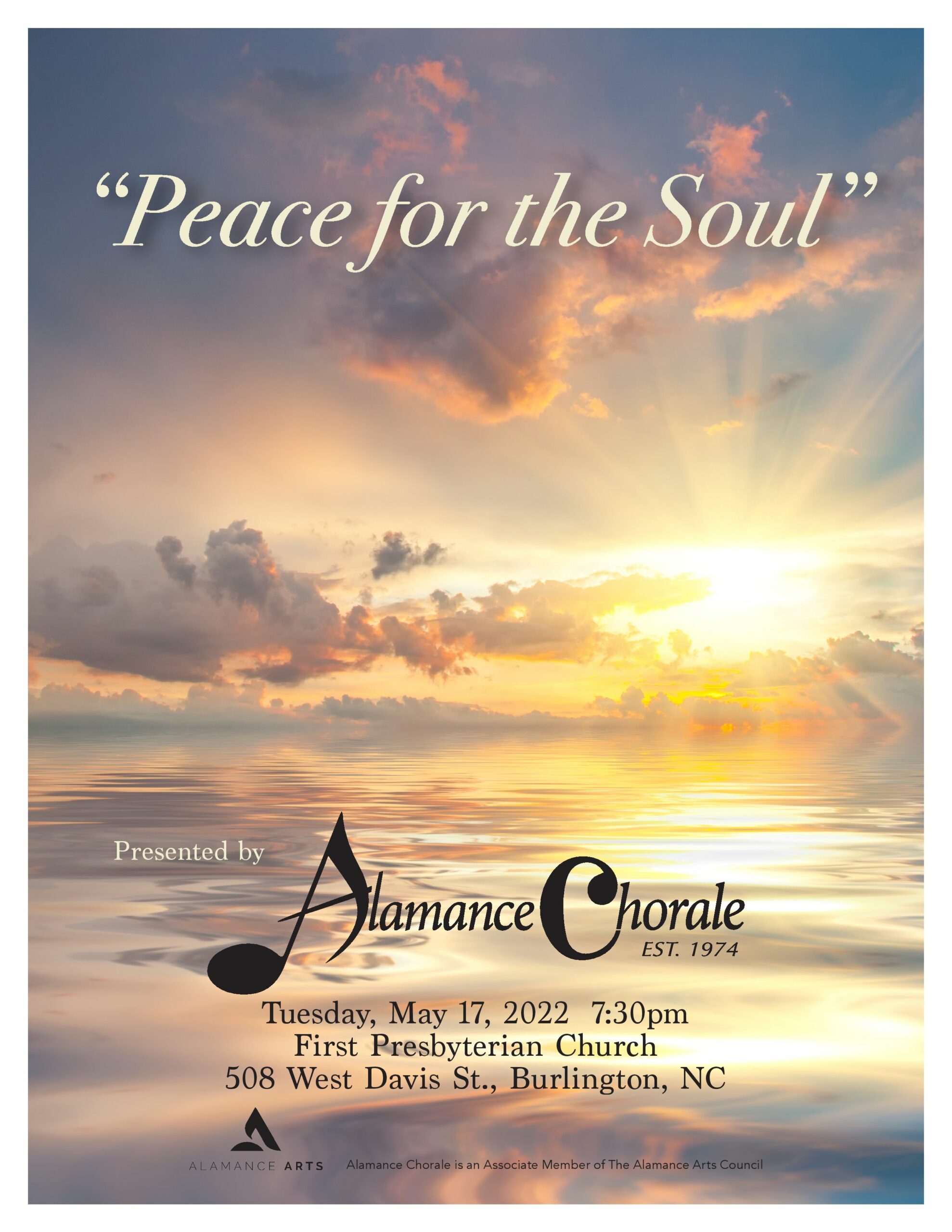 "Peace for the Soul"
"Peace for the Soul" will consist of "Requiem" by Gabrielle Fauré, plus other accompanying pieces.
Alamance Chorale will be performing on Tuesday, May 17th, at First Presbyterian Church in Burlington on 508 West Davis Street at 7:30pm.
The concert is free and donations are accepted.
For more information…
alamancechorale.org
Singing the music, you love!
Arleen Widerman
Artistic Director
arleenwiderman@gmail.com
alamancechorale.org
Alamance Chorale is an Associate Member of The Alamance Arts Council