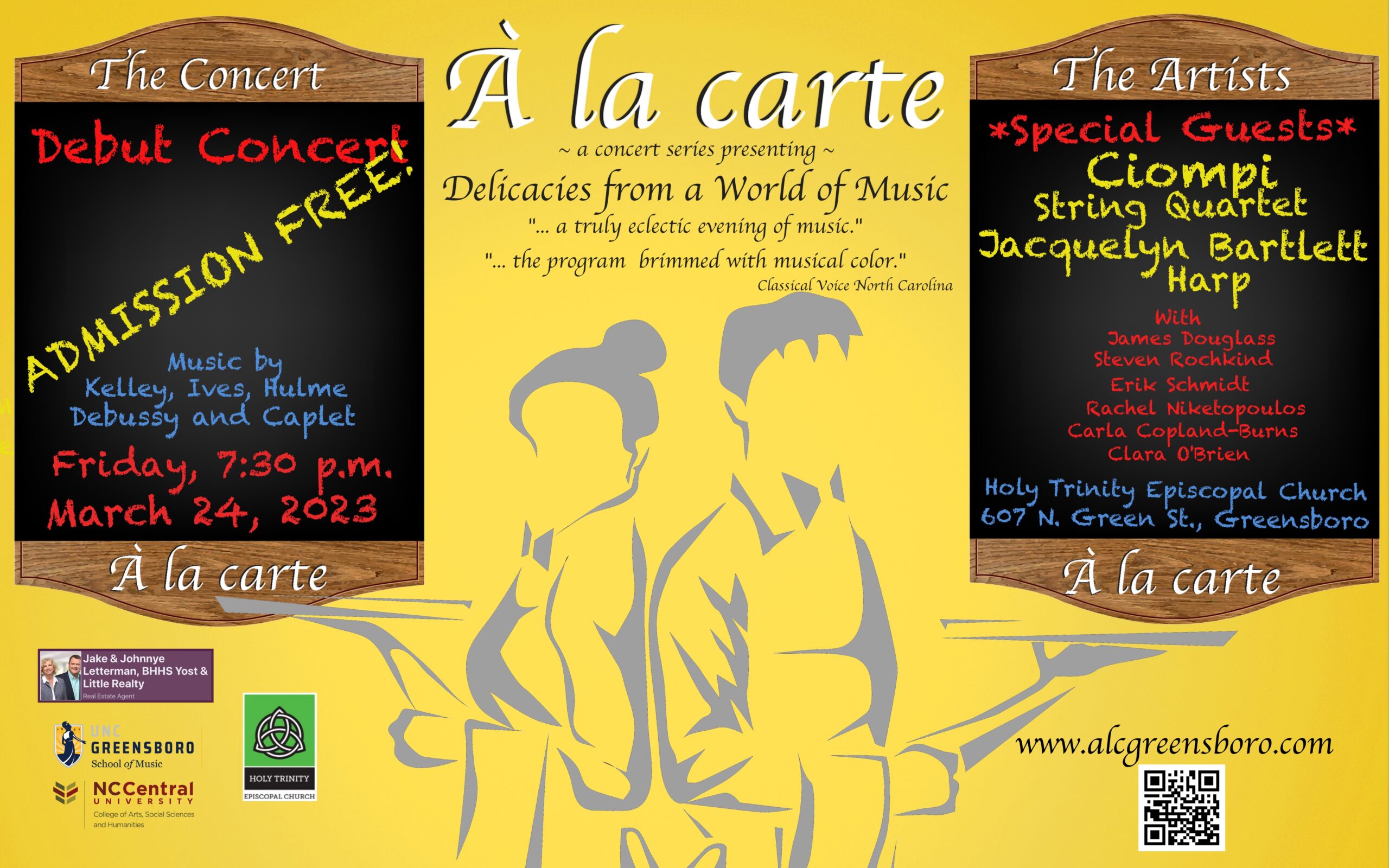 À la carte Spring Concert
À la carte presents its Spring Concert on Friday, March 26, 2023 7:30 p.m. at Holy Trinity Episcopal Church in Greensboro.  Special guests are the Ciompi String Quartet and renowned harpist Jacquelyn Bartlett.  The program includes music by Durham composer Anthony Kelley, Ives, Hulme, Debussy and Caplet.  The concert is free and open to a public excited to hear a wide assortment of music from various genres, styles and epochs, performed by some of the area's best musicians.
Check our website, Facebook page and Twitter feed for updates and links.
The concert is free to the public.
Other performers include:
Carla Copland-Burns, flute
Rachel Niketopoulos, horn
James Douglass, piano
Erik Alexander, percussion
Clara O'Brien, mezzo-soprano
Steven Rochkind, narrator
Visit our website at www.alcgreensboro.com
Like us on Facebook at https://www.facebook.com/alcgreensboro/
Instagram: https://www.instagram.com/a_la_carte_greensboro
Twitter: @lacarte05148439
TikTok: AlacarteGreensboro