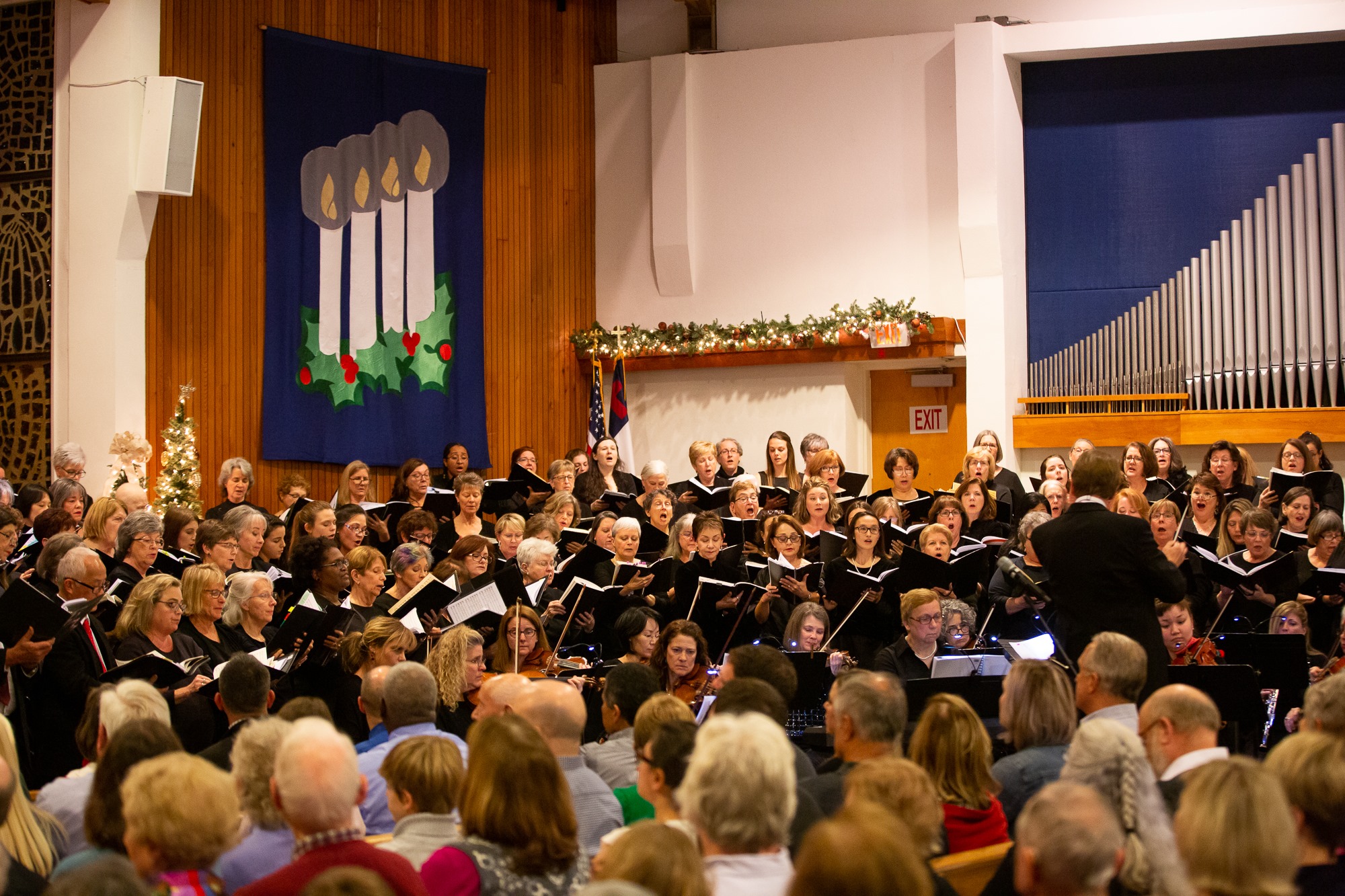 Call for Singers: Cary Community Choir to Perform Handel's Messiah
Cary Community Choir is happy to announce that we will be singing a live performance of Handel's MESSIAH under the direction of Pepper Choplin at Westwood Baptist Church in Cary. We are currently recruiting singers to join us for this event. Rehearsal and performance dates are noted below. Please also note that there are covid-19 protocols in place this year to keep everyone safe and healthy.
Upcoming rehearsal and performance dates:
Tues, 11/30/21, 7:00 – 9:00 pm
Sat, 12/4/21, 9:30 am – noon (dress rehearsal)
Sun, 12/5/21, 7:30 pm (performance)
In addition to performing Handel's Messiah this year, we will also be presenting "Unto Us a Child Is Born", written by our director, Pepper Choplin. This anthem was commissioned for the celebration of the 50th performance of the Cary Community Choir, originally meant for performance in 2020. We will have copies of the music for our singers, but please preview and begin practicing this lovely piece online here.
Covid-19 Protocols:
So that we can keep our performers and community safe, all singers, instrumentalists, and audience members must wear masks at all times and must present proof of vaccination to gain entrance to rehearsals and the performance. Black masks will be required for the performance. We will provide disposable black masks for the dress rehearsal and performance, or you can wear your own.
Singers may email us a copy of their COVID-19 Vaccination Record Card to carycommunitychoirnc@gmail.com or present it in person to the first rehearsal they attend. We will keep a record of all the cards we have been emailed or checked in person. Please sign up here to sing with us.
To regulate the audience size in support of social distancing, a ticket obtainable from our website will be required of each audience member. There is no charge for the tickets, but a Covid-19 Vaccination Record Card must be submitted via email or shown at the door of the concert. Audience members can reserve a ticket online here.