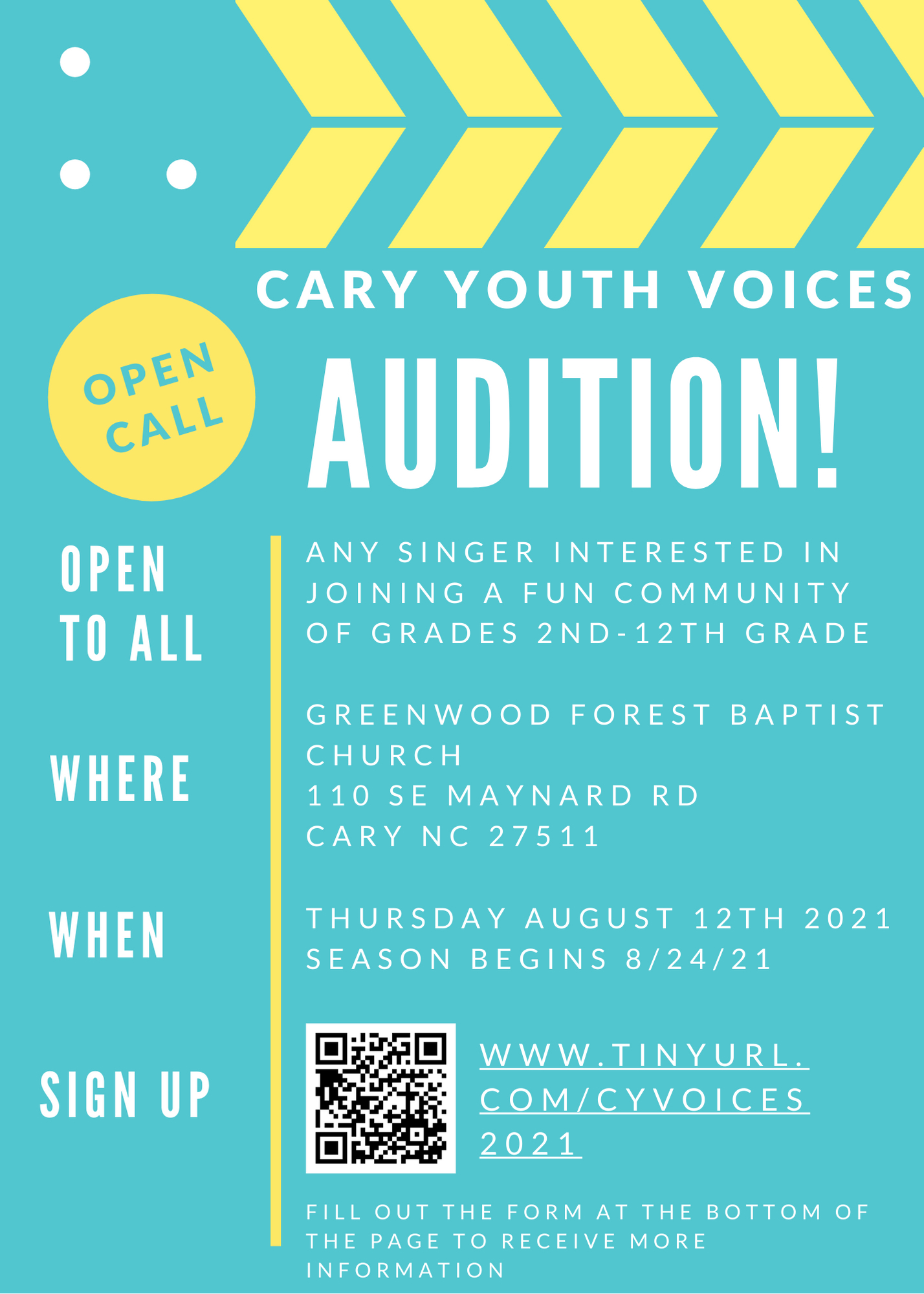 Cary Youth Voices Audition!
Who? Open to All! Any singer in grades 2-12 interested in joining a fun community are invited to register for an in-person audition on August 12.
Where? Greenwood Forest Baptist Church
When? Thursday, August 12th from 8am to 5pm
The choirs are open to singers in grades 2 though 12 (typically ages 7 and older).
The Prep Choir is open to children in grades 2 through 4. Advanced 4th grade students are able to audition for the concert choir.

The Concert Choir is a choir for grades 5 through 12. (and auditioned 4th graders)
No prior singing experience is necessary. Auditions are required for acceptance (with a parent present during the audition) and children are only excluded from participation under the most extreme circumstances. There are no restrictions on residence.
To register for an audition time, please visit caryyouthvoices.org/join-a-choir