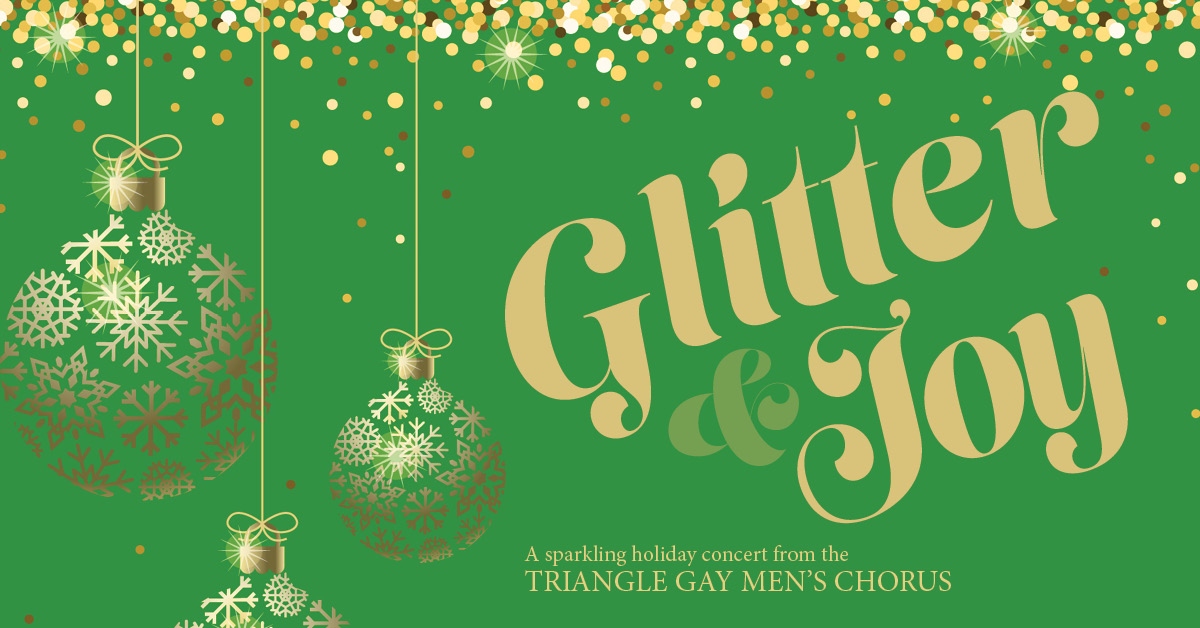 Glitter & Joy: A Sparkling Holiday Concert
Come see TGMC in our first holiday concert in three years! Glitter & Joy has everything from seasonal camp and glitter to gorgeous arias and tried-and-true yuletide melodies.
TGMC is also proud to announce Alexandra Finazzo, a Raleigh based actress, singer, improviser, immersive theatre artist will be joining us as an extra special performance guest.
Get your tickets now for a musical program that's sure to lift your holiday spirits to brand new heights!
Masks are not required, but are welcome for this indoor performance.