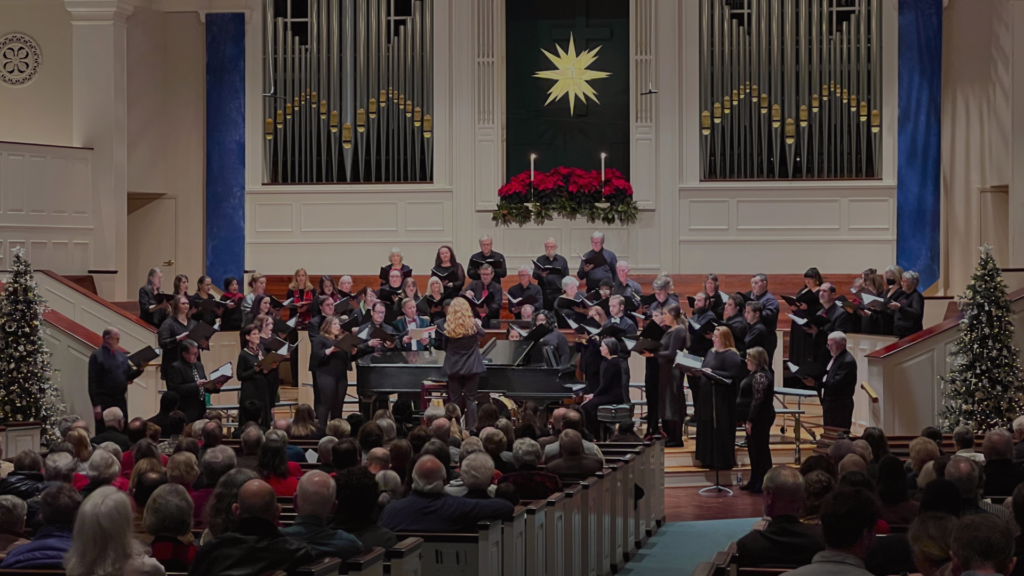 Harmonious Holidays
Join Bel Canto Company and Gate City Voices for an enchanting evening filled with heartwarming melodies and festive cheer. Embrace the joyous spirit of the season as we present Harmonious Holidays, a concert of captivating pieces that celebrate the magic of this most wonderful time of the year.
Lara Hoggard's jubilant processional, Personent Hodie, heralds the commencement of the evening's festivities. The program continues with music that captures the essence of the holidays including:
A gospel-swing setting by Adam and Matthew Podd puts a contemporary spin on the traditional carol Away in a Manger.
Judith Clurman's Eight Days of Light, celebrates the festival of Chanukah and the lighting of the eight sacred candles.
Kevin Phillips' Children, Go Where I Send Thee will lift your spirits with its soulful rhythms and spirited vocals.
Jamey Ray's amusing arrangement of You're a Mean One Mr. Grinch, will bring smiles to young and old alike.
Ben Parry's jazzy rendition of Jingle Bells summons the child in us all, evoking both nostalgia and delight in the holiday season.

And more!!
As we share in this harmonious celebration, we hope the music will fill your soul with warmth and love, creating cherished memories to last a lifetime.