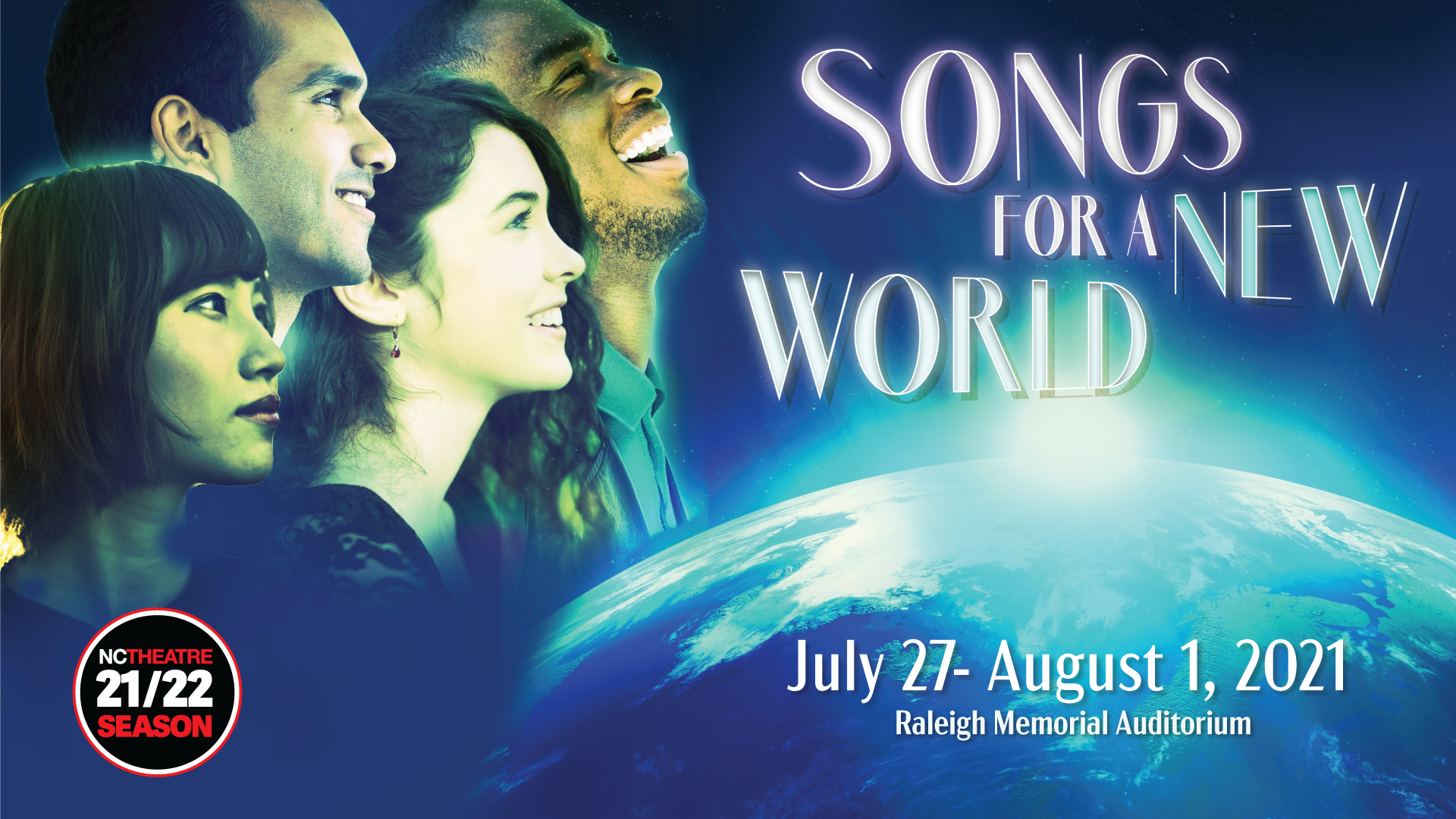 North Carolina Theatre Presents 'Songs for a New World'
Songs for a New World is a sung-through musical, filled with original Jazz, Blues, Gospel, and Broadway-inspired songs connected by common theme: "The moment of decision." This show is about facing new circumstances and discovering how to navigate through evolving situations to create a new world. Songs for a New World is the first musical from Tony Award winner, Jason Robert Brown(Parade, Bridges of Madison County, The Last Five Years).
Artists:
Krystina Alabado
Adam Jacobs
Kyle Taylor Parker
Christine Sherrill
Songs for a New World is available for in-person audiences from July 27 – August 1 2021 and will also be available for on-demand digital viewing from July 30 – August 1, 2021.
Performance times include:
July 27 at 7:30 pm
July 28 at 7:30 pm
July 29 at 7:30 pm
July 30 at 7:30 pm
July 31 at 2:00 pm and  7:30 pm
August 1 at 2:00 pm and  7:30 pm