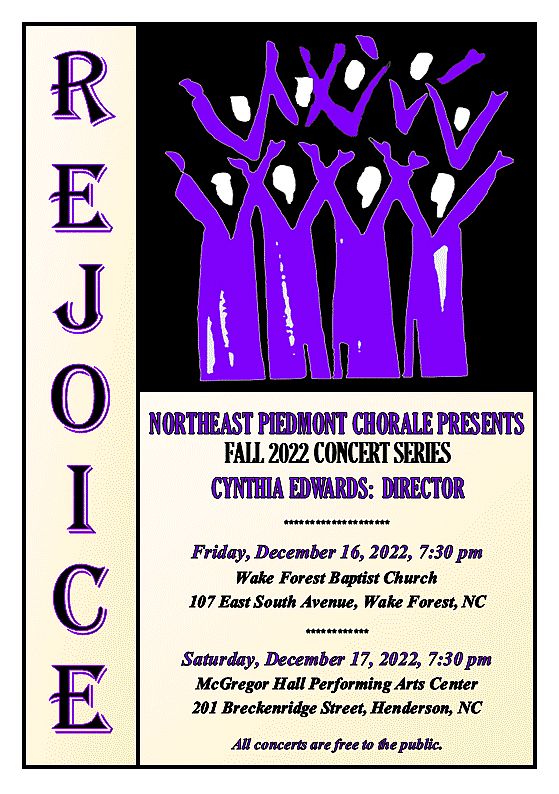 NORTHEAST PIEDMONT CHORAL FALL CONCERT – REJOICE
The Northeast Piedmont Chorale is preparing for what promises to be an extraordinary season.
With our sights set on two great concerts, the Chorale has broken all membership records this fall with 82 members, the highest number in our 35 years of singing.
Concert dates are Friday, December 16, 2022, at 7:30 p.m., in the sanctuary of Wake Forest Baptist Church, 107 East South Avenue, Wake Forest, NC 27587; and Saturday, December 17, 2022, at 7:30 p.m., in the McGregor Hall Performing Arts Center, 201 Breckenridge Street, Henderson, NC 27536. Please add these dates to your calendars now and plan to be with us. Admission is free to all concerts.