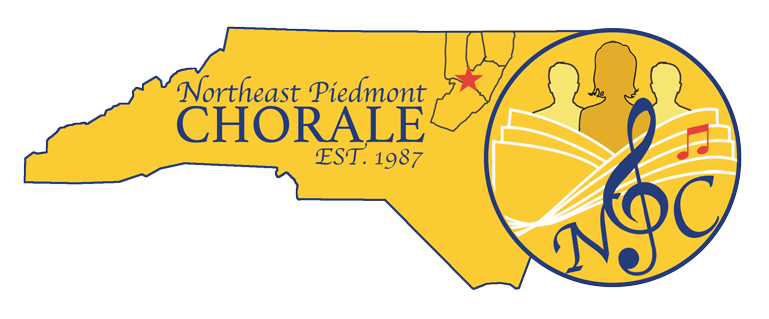 Northeast Piedmont Chorale Voice Placement
The joys of making music have returned! We enjoyed singing and making beautiful music again for our most recent Spring concerts and we are so grateful for the large and enthusiastic audiences at both events. As we plan now for our Fall concerts on December 16 and 17, we look forward to having you all with us again!
If you love to sing and are interested in joining the Chorale, register online.
Weekly rehearsals from Sept 12 to Dec 5. Winter concerts are the third weekend in December.
The Northeast Piedmont Chorale (NPC) is a non-profit, non-sectarian, volunteer organization whose mission is to perform fine choral music for residents of the Northeast Piedmont area of North Carolina at no charge. Members of the chorale come from Raleigh, Wake Forest, Louisburg, Henderson, Oxford, and southern Virginia.
Our first Fall practice is almost here!
When: Monday, September 12, at 6:30 PM
Where: Wake Forest Baptist Church Fellowship Hall,
107 E. South Avenue, Wake Forest, NC 27587
Note: Please arrive at 6:30 PM to get your music and check in.