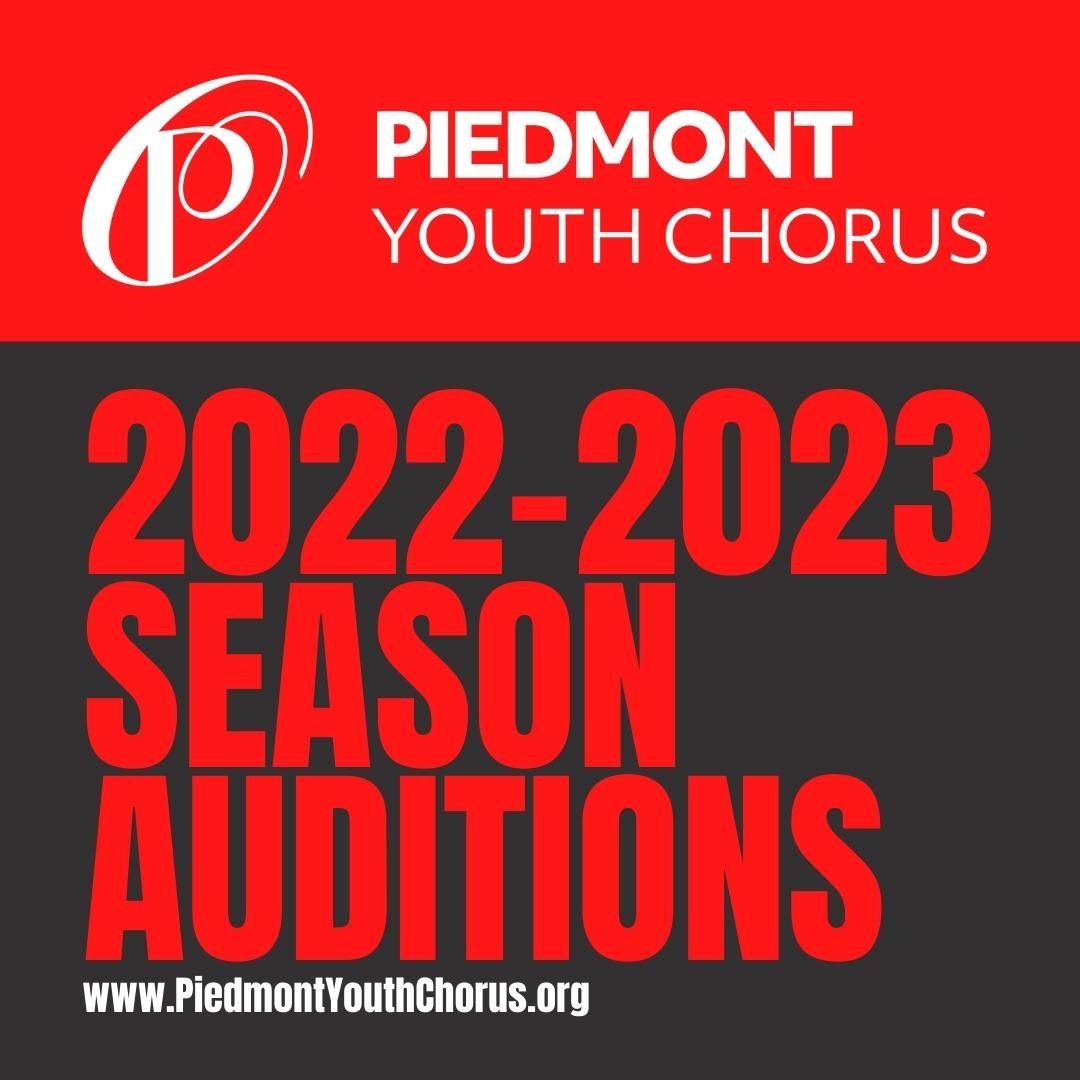 Piedmont Youth Chorus Auditions
Call 336.725.7101 to schedule your audition. Dates are August 4, 11, 18 & 25, 2022 from 6:30 – 8:30 PM. The Piedmont Youth Chorus is a division of Piedmont Opera.
The Vocal Placement Interview is a way for the conductor to get to know our future singers. PYC aims to establish a welcoming environment so that we may best support our young musicians and their goals. The audition will take approximately 5 minutes.
In the auditions you can expect the following:
Answer questions about musical background and personal strengths.
Sing a vocal selection of your choosing. Examples of songs could be Happy Birthday, The Star-Spangled Banner, Row, Row, Row Your Boat, etc. There is no accompanist at the interview, so be prepared to sing a cappella.
Echo back some short, simple melodies.
Sing along with some vocal exercises with the conductor.