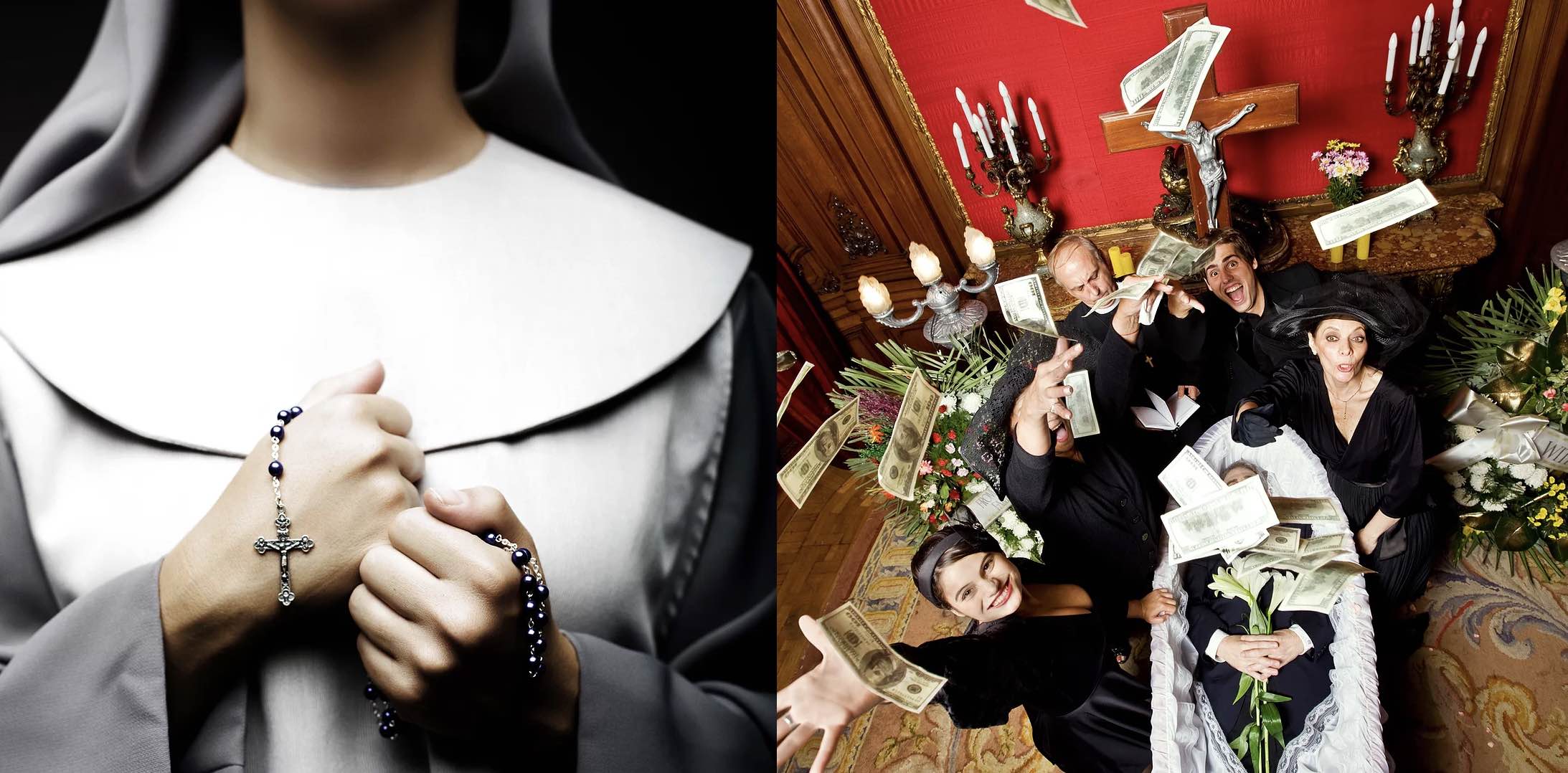 Puccini's Suor Angelica and Gianni Schicchi
The fall operas contrast the hope and pathos of Suor Angelica with the rollicking comedy, Gianni Schicchi. Directed by award-winning director Steven LaCosse, Suor Angelica is a tale of loss and repentance. Puccini composed the heart-wrenching story of a young lady who is sent to a convent as punishment for having a child out of wedlock. Suor Angelica is a powerful drama, made even more moving by Puccini's music, which frames the young heroine's tragic destiny.
By contrast, the brisk and lively music of Gianni Schicchi, Puccini's only comedy, perfectly matches the opera's intriguing plot. Greedy members of a family are trying to gain control of the estate of a dying relative and Gianni Schicchi is brought to help secure the inheritance. He, however, has a plan of his own and turns the con on the family. The most popular of Puccini's three one-act operas, which together are known as Il Trittico (The Triptych), Gianni Schicchi features the famous aria "O mio babbino caro" (My Dear Father).
Performances are: October 15th at 8:00 PM, October 17th at 2:00 PM and October 19th at 7:30 PM.
Season tickets are available at PiedmontOpera.org or by calling 336.725.7101.
Single tickets for the Puccini operas are now on sale. Purchase tickets online →