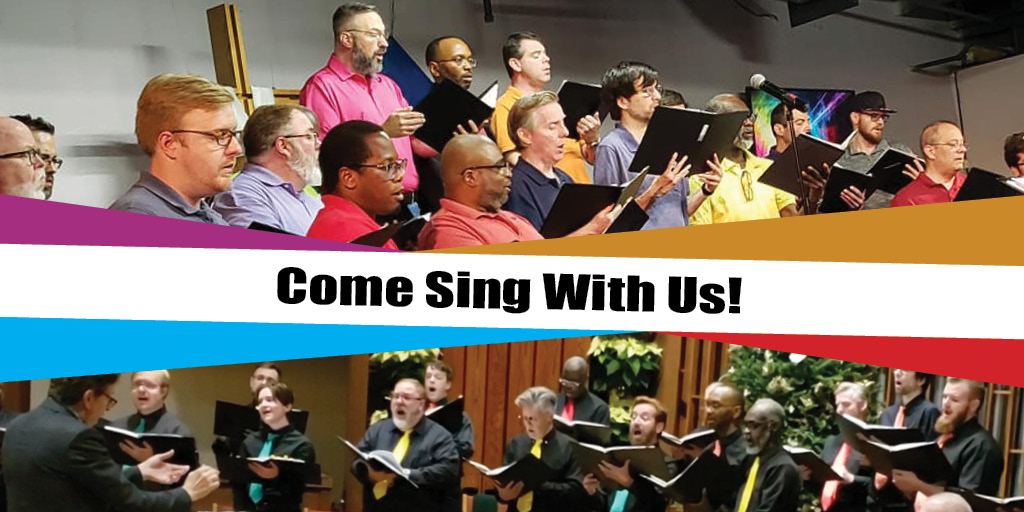 TGMC Open Rehearsal & Voice Placement
Come sing with TGMC! Fall season open rehearsals with voice placements will begin on Tuesdays. Meet and greet with new and returning members, learn more about the upcoming concert season and discover where your unique voice fits in with our merry band of singers!
We welcome new members of all races, ethnicities, gender identities, sexual orientations, and physical abilities. We ask that singing members be able to sing comfortably in the traditional TTBB voice registers. Non-singing members and volunteers are welcome to join us as well.
What do I need to bring to my first TGMC rehearsal?
Your lovely voice, sparkling personality, and proof of COVID-19 vaccination. We're glad to be singing together again in person and would like to do everything in our power to keep everyone safe. Just flash your card once real quick, and you're good to go!
—
The Triangle Gay Men's Chorus (TGMC) fosters a safe place and provides an avenue for LGBTQ+ persons and their allies to develop and display their musical talents. We proudly affirm the value and worth of the LGBTQ+ community while also promoting acceptance, pride, and equal rights for all.