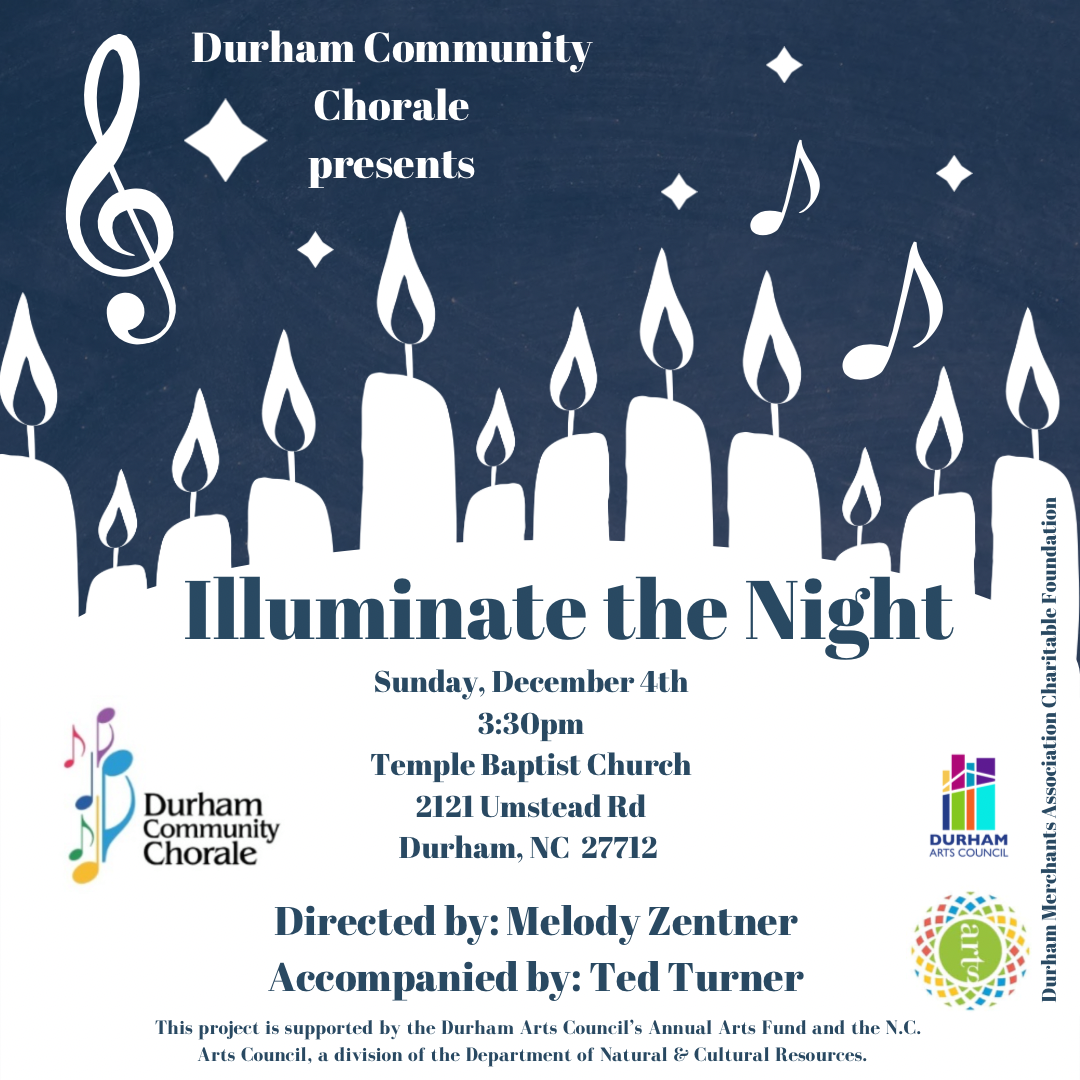 The Durham Community Chorale presents Illuminate the Night
Join the Durham Community Chorale on Sunday, December 4, for a celebration of the joy, resilience and hope of the holiday season. With a mix of music from the 16th to the 21st Centuries, from solemnity to frolic, and some new twists on old favorites, we hope to provide an oasis of solace in the midst of a harried and hectic time.
The concert will be held at 3:30PM at Temple Baptist Church (2121 Umstead Road in Durham). Tickets are $15 and are available through Eventbrite, a Chorale member or at the door. Seating is limited, so get your tickets early.