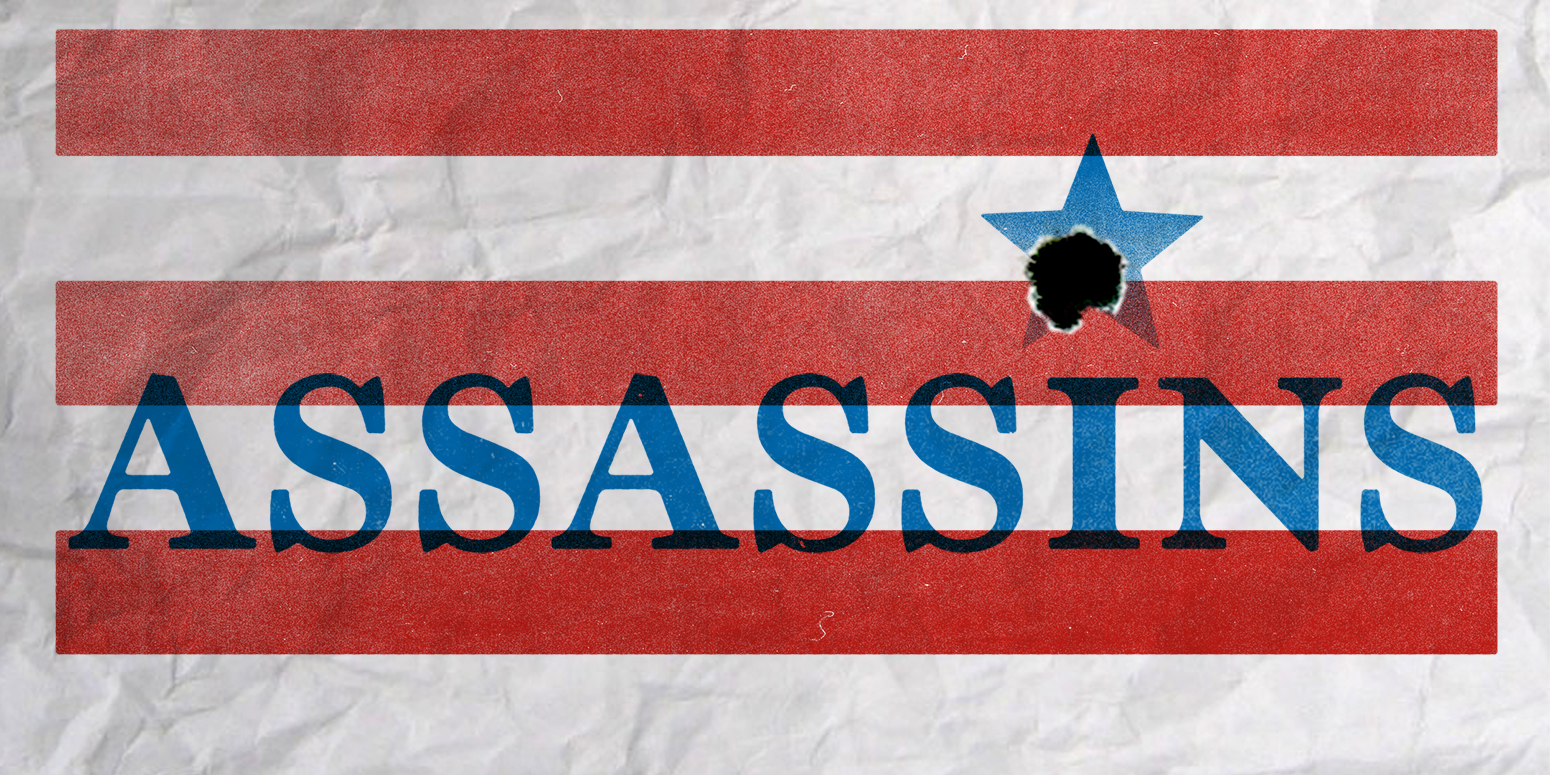 University Theatre presents Sondheim's ASSASSINS
TheatreFEST returns with a bang! With dozens of theatrical experiences centered around the production of the musical Assassins, TheatreFEST has something for everyone!
Stephen Sondheim and John Weidmans' controversial musical, Assassins, scrutinizes the lives and motivations of nine individuals who killed (or tried to kill) various presidents of the United States. This Tony Award-winning musical dark comedy explores the human need for acknowledgment versus the American need for celebrity.
Assassins will feature local artists Trevon Carr as John Wilkes Booth, Elizabeth Galbraith as Charles Guiteau, Lauren Bamford as Leon Czolgosz, Chris Inhulsen as John Hinckley, Jr., Teal Lesley as Emma Goldman, Kyrstin Wingfield as Lynette "Squeaky" Fromme, and many more.
Friday, June 3 is Community Night. All general public tickets are $20.
Show dates and times:
Thursday, June 2, 7:30pm
Friday, June 3, 7:30pm
Saturday, June 4, 7:30pm
Sunday, June 5, 2:00pm
Thursday, June 9, 7:30pm
Friday, June 10, 7:30pm
Saturday, June 11, 7:30pm
Sunday, June 12, 2:00pm
Thursday, June 16, 7:30pm
Friday, June 17, 7:30pm
Saturday, June 18, 7:30pm
Sunday, June 19, 2:00pm