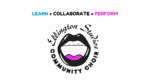 Description

WHO: Hello! We are looking for people who love to sing, ages 11-19 years old.


WHAT: This group strives to share the joy of singing with supportive peers and our community. It is completely FREE for students, and provides valuable opportunities to learn, and collaborate with other vocalists in the area.


WHEN: Participation will include weekly practice (Fridays at 4:30), and 5-6 performance events (details TBA).


WHERE: We meet in person at Ellington Studios in Angier. Rehearsal information and resources can be found here. Save this link for info and practice materials!


If you have questions please contact Elizabeth Ellington at (919) 586-5228.Thank you for your interest in our group. We look forward to meeting you!First Fall Rehearsal: Friday 08/18/23 | 4:30 pm | 51 S. Raleigh Street, Angier NC, 27501